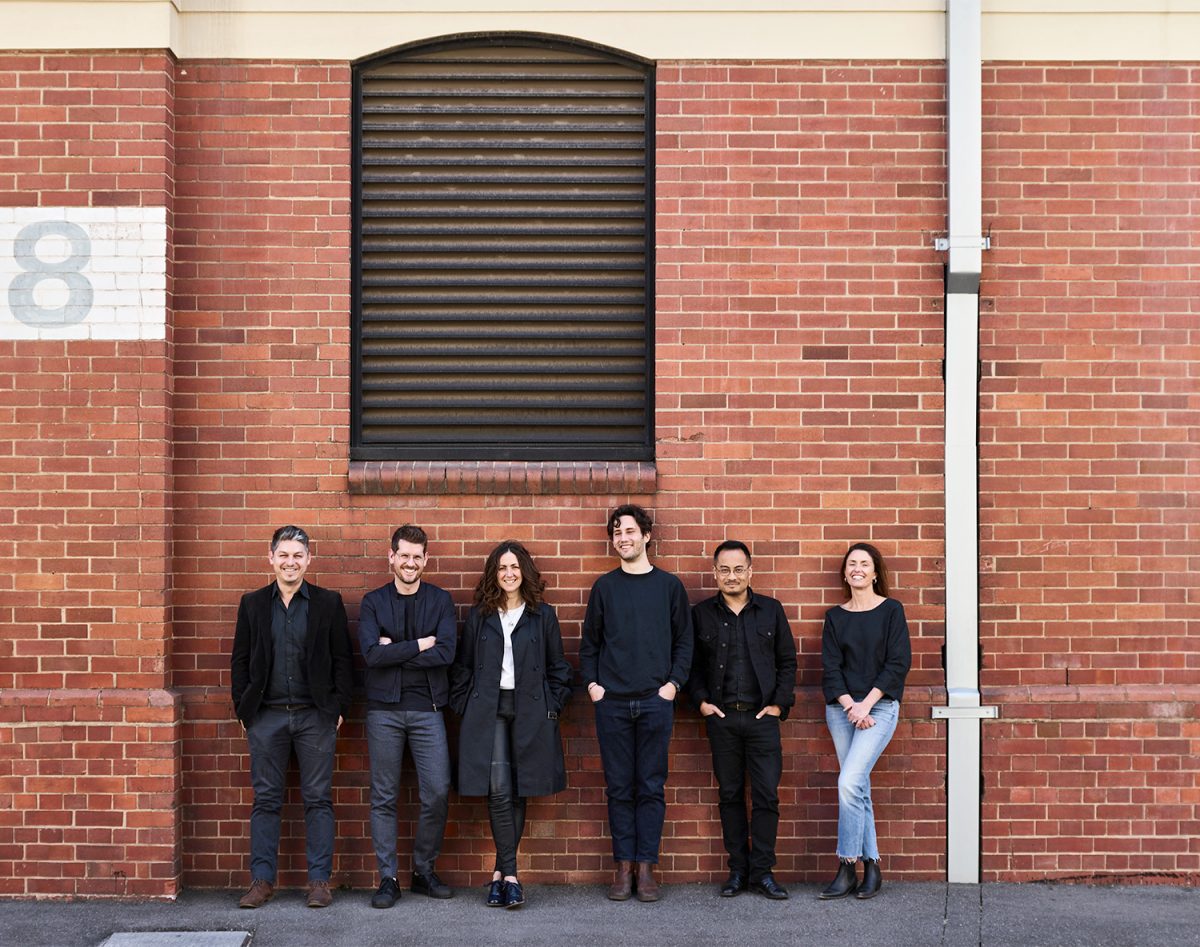 With Studios in both Brisbane & Melbourne, we have projects along the length of the East Coast of Australia.
Alexandra Buchanan Architecture was founded in 2011 by Architect & Director Alexandra Buchanan.
Our studios in Brisbane & Melbourne create beautiful, liveable architecture, interiors & landscapes that respond to your story and how you want to live.
Our portfolio includes a highly diverse range of typologies including one-off residential dwellings, additions to heritage buildings, bespoke office fit-outs, off-grid eco cabins & multi-level apartment buildings.
ABA's vision is to create enduring, evocative, beautiful architecture that is responsive to people and place. Our philosophy centres around functional, elegant and personalised spaces that are customised for you, your site and your lifestyle. At ABA we believe architecture should speak to those who inhabit, occupy or utilise it. It should respond to the characteristics and peculiarities of the site whilst expressing the personality, ethos and individuality of its users.
Our projects manipulate space, light, form and material, to create bespoke environments and unique experiences for our clients. We want our architecture to uncover something new about a place, to capture the best aspects of a site and provide places and spaces for people to enjoy and be happy.
At ABA we are interested in crafting high quality architectural outcomes – we care about the detail and finesse of each building – no matter the scale or budget.
Good design is our passion- we look at each project as an opportunity to contribute and connect to the broader community, to complement a place and positively benefit those who use it. For us, it's not just about a beautiful product – it's about the journey and the process and we value our relationships with clients.
Our Passive House Accredited Team will lead you through the full spectrum of sustainable solutions to embed in our design vision, whether that be for a full accredited Passive House or a lighter touch that responds to your site & budget constraints.
At ABA we feel incredibly strongly about the impact of the construction industry on the environment and as such we have invested in our team to provide you with an approach that considers the longevity of each project and its impact on the climate.
We believe good design must not only satisfy a brief but it has a responsibility to respond to the broader environmental and cultural landscape in which it sits. It's important to us that your project incorporates sustainable design principles in all aspects – from smart spatial planning, passive heating & cooling, innovative building technologies, reduction in construction waste and ecological material selection. In 2021 ABA has committed to run a carbon neutral studio & now has two fully accredited Passive House Design Consultants.
We make architecture to enrich the human experience, to craft joy and create a deeper connection to a place.
We start each project by learning about your unique story and your lifestyle – your favourite season, time of day, in the belief that residential architecture should speak to you, and how you as an individual and as a family want to live and be in your space.
We explore, test & challenge the brief with you – as well as the peculiarities of your site and its context – to ensure every project is unique, highly considered and intricately tailored to you and its context.
The building process is like an iterative funnel that requires various skills to lean in to the team at various stages to inform the design as it develops. Our role in this aside from designing for you is to share our wealth of contacts and experience to ensure we have the right people lean in to join you on your journey.
We design with a social, cultural and ecological conscience, always, to create environmentally responsible projects that delight and enhance the human experience.
ABA combines a unique team of highly skilled individuals from a diverse range of cultural backgrounds and educational experiences from Australia, South Africa and the UK that bring a greater depth and richness to our design processes and ultimately our projects. With this our team are focused on creating dynamic environments & encouraging appropriate, progressive and collaborative design processes for every project.
Our Process
Pre-Design
Understanding you, your brief, budget & the context of your site.
01
Concept
Exploring all of the possibilities and opportunities with you...
02
Design Development
Getting Specific, how do you want each space to work for you.
03
Tendering
Connecting you with our preferred collaborators to manage your budget & ensure quality.
04
Construction Documentation
Finalising & describing the detail.
05
Contract Administration
Taking care of you while on site.
06
We are driven by approachability, personalisation and collaboration.
Our designs are influenced by the cultural diversity of our team and the breadth of our combined experience.