Kin Kin Eco Cabin
The Kin Kin Eco Cabin is an incredibly exciting concept for a number of off grid locations to be rolled out along the length of the East Coast
The Kin Kin Eco Cabin is a highly considered, whimsical retreat; beautifully crafted off site and transported intact to a number of remote hideaways along the length of the East Coast.
With our new Covid induced, homebased lifestyles our client saw an opportunity to create the sense of escapism but on home turf.
This exciting project gave our team the opportunity to dream and play with the concept of a retreat in nature. What we would want to find nestled in the hills or valleys of the hinterland East Coast; a playful exploration of experiential architecture and highly crafted, highly detailed "joinery" scaled buildings.
The challenge for the team was to consider the building being prefabricated off site and delivered unescorted over sometimes difficult terrain. We needed to resolve the one bedroom floor plan within the footprint of the 15m x 4m vehicle that would transport it and consider all of its inclusions such that it could be a relatively simple "plug & play" scenario when the cabin reached site.
Some of the passive design & design features for the project include, a highly insulated building envelope, extruded eaves, high spec glazing, PV arrays on site, Bore water with osmosis treatment, rainwater collection tanks, hot tub, pizza oven, netted sling daybed, firepit.
Project details
Status
Under Construction
Project Type
New Build Cabin
Location
Kin Kin, Sunshine Coast, QLD & Various
Floor area
60sqm
Photography
TBC
Architectural Team
Alexandra Buchanan with Adam Hamilton
Construction Team
Solaire & ARP
Materials
Abodo Timber, Steel, Glass
Exploring the Site
Walking the spectacular 250acre first site for the Escapes cabins was an excellent opportunity to test initial ideas and determine some of the harsh environmental conditions that we would need to consider for our prototypes. Many of the sites are highly exposed to wind and westerly sun, perched high as they are on ridgelines to capture surrounding views. In resolving the plan we also wanted to ensure that the cabins had a sense of isolation, even if there are some neighbouring properties. The careful articulation of the facades therefore ensure there are no views to roofs or properties that surround the site.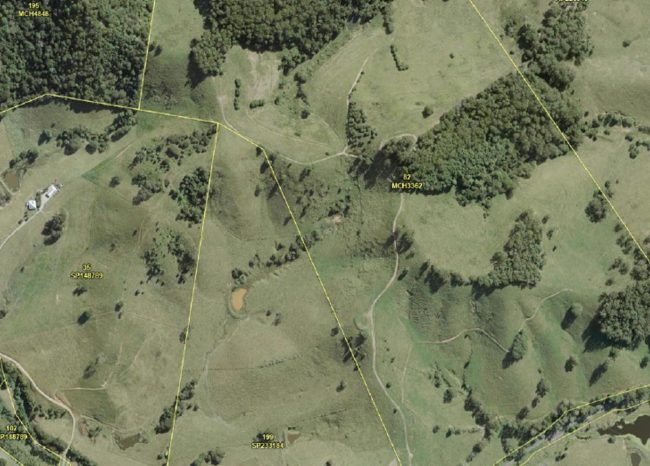 Modular "Kit of Parts"
As the construction of the cabins is to be modular; prefabricated off site it is essential that we create a highly considered and highly detailed "kit of parts" for each typology. This beautiful little building has been resolved more like a piece of joinery than a building of scale.