Barlow House
The reimagining of Barlow House in Brisbane could certainly be described as an ambitious transformation
The reimagining of Barlow House in Brisbane could certainly be described as an ambitious-transformation.
In re-organising the existing double storey house to accommodate for a growing family's needs, we aimed at streamlining a rather cluttered plan and, in the process, establish a strong relationship to the front and rear gardens.
The cellular nature of the existing layout was mitigated by relocating the kitchen to create an open-plan living arrangement. The sense of openness and light was further reinforced by introducing glazed, floor-to-ceiling doors at each end of the house creating a seamless connection between the front and rear gardens with the house as the intermediary space.
The restrained material palette allowed the client to successfully introduce colour and vibrancy to their new home by beautifully arranged furnishings and art. The striking hardwood timber screening and balcony to the front façade of the house was introduced to provide the necessary privacy and shading and a defined entrance below. As a result the front façade was transformed, giving Barlow House a new identity.
Project details
Status
Completed 2018
Location
Clayfield, Brisbane, QLD
Floor Area
238sqm
Photographer
Toby Scott
Design Team
Northern Engineering
Construction Team
Muller Constructions
Materials
Timber. Steel. Glass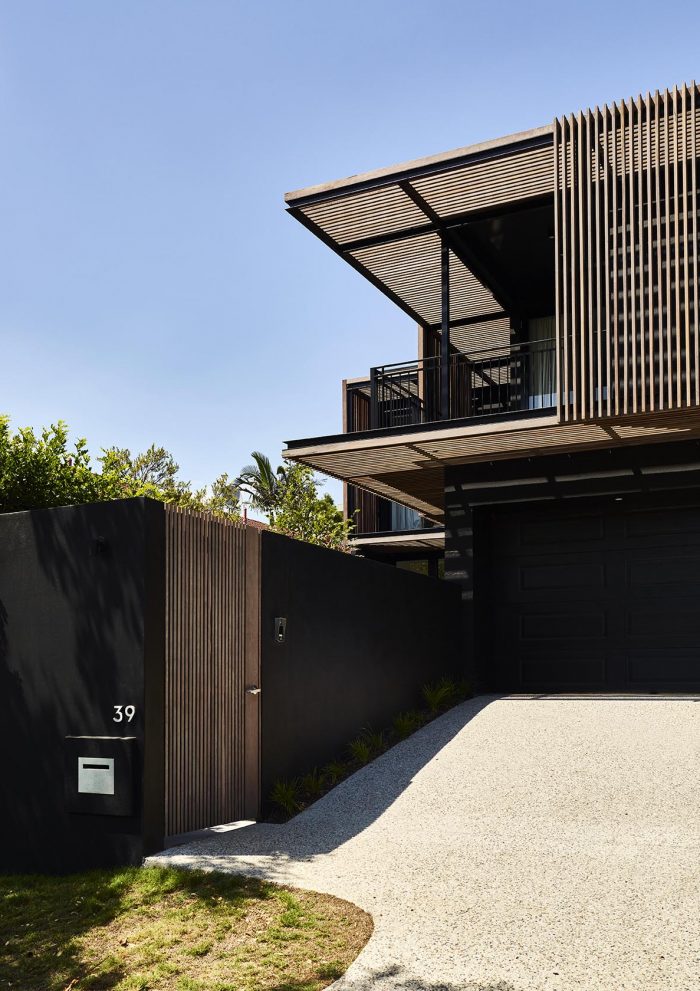 "I initially chose this firm for the simple reason that I really loved the work they were doing."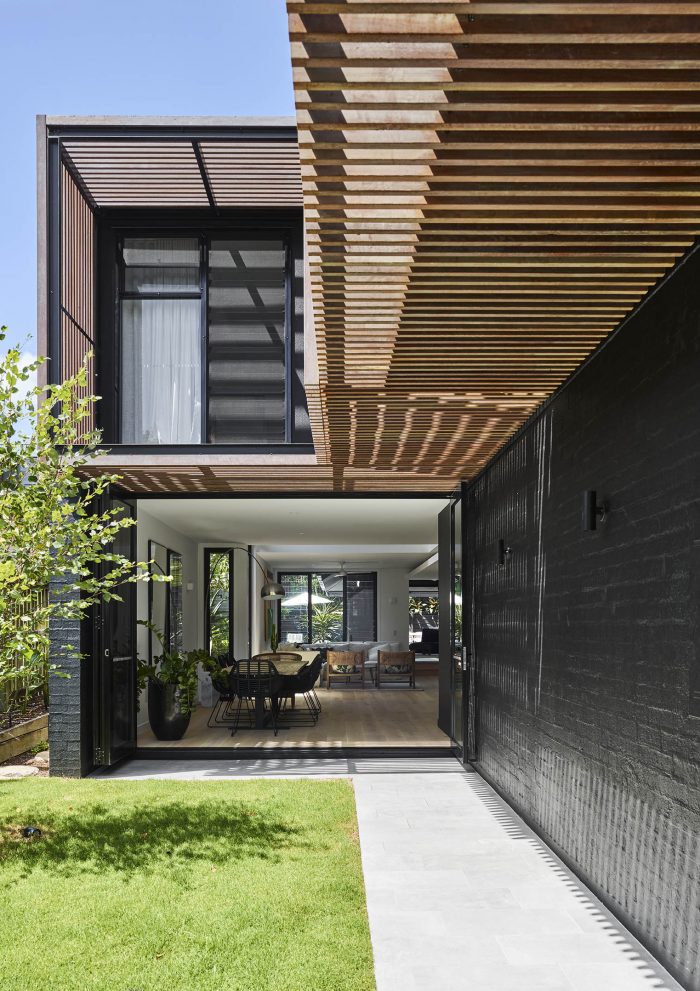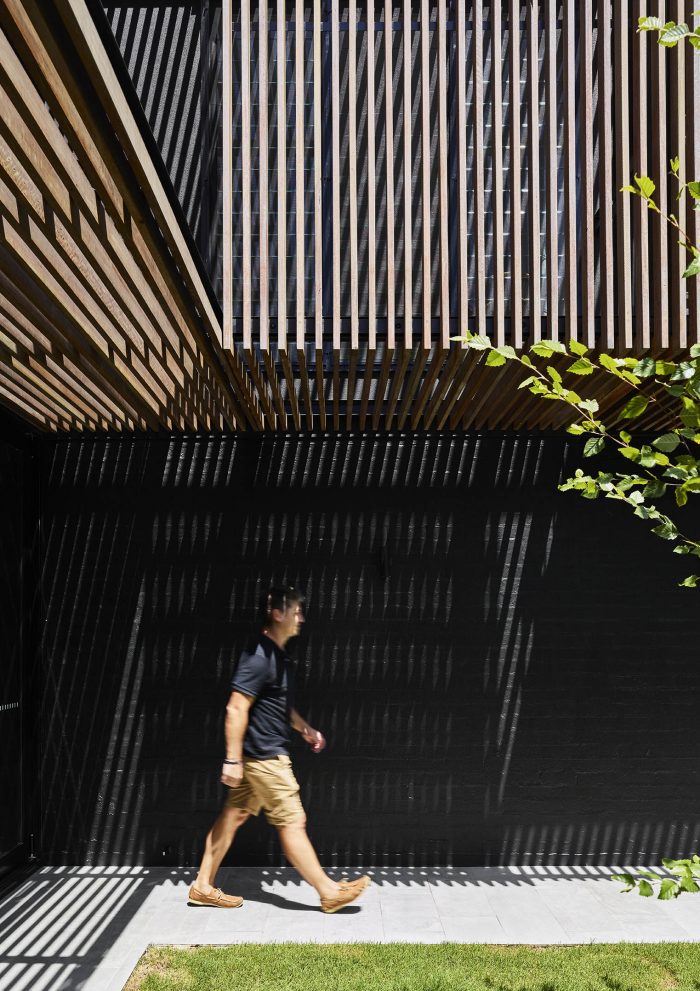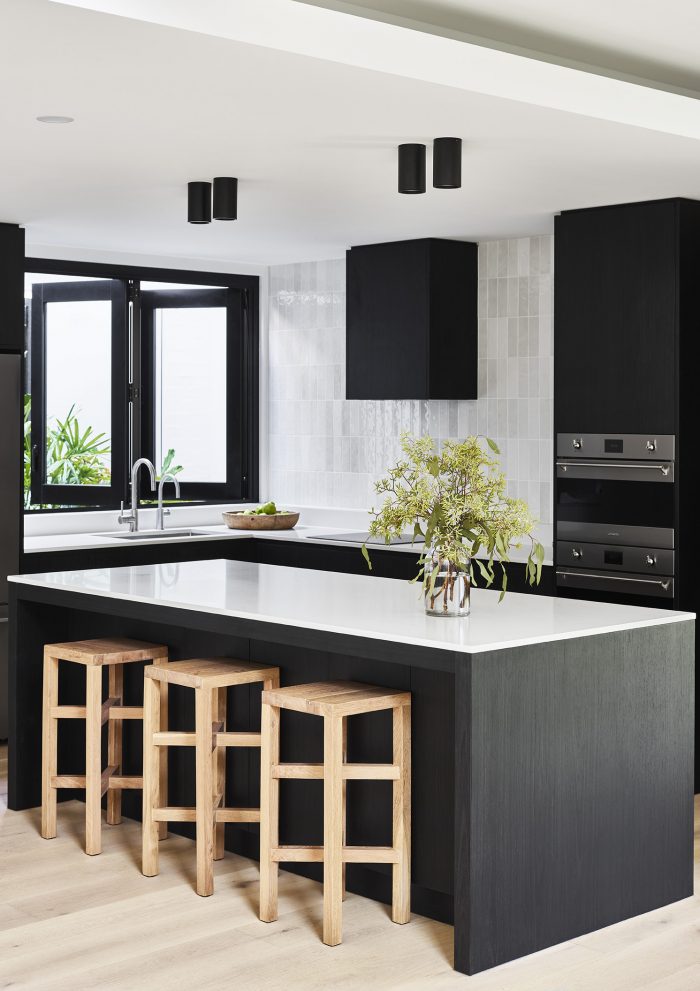 "We found Alex and her team to be exceptionally patient with our decision making, great with problem solving and resolving budget issues plus they were always available for clarification and advice when needed."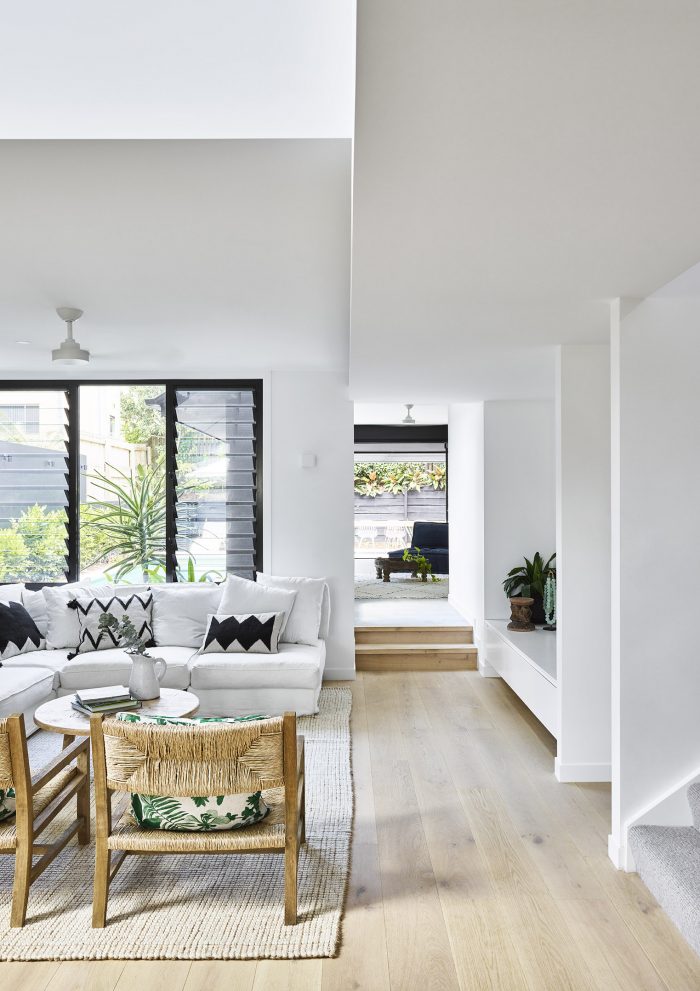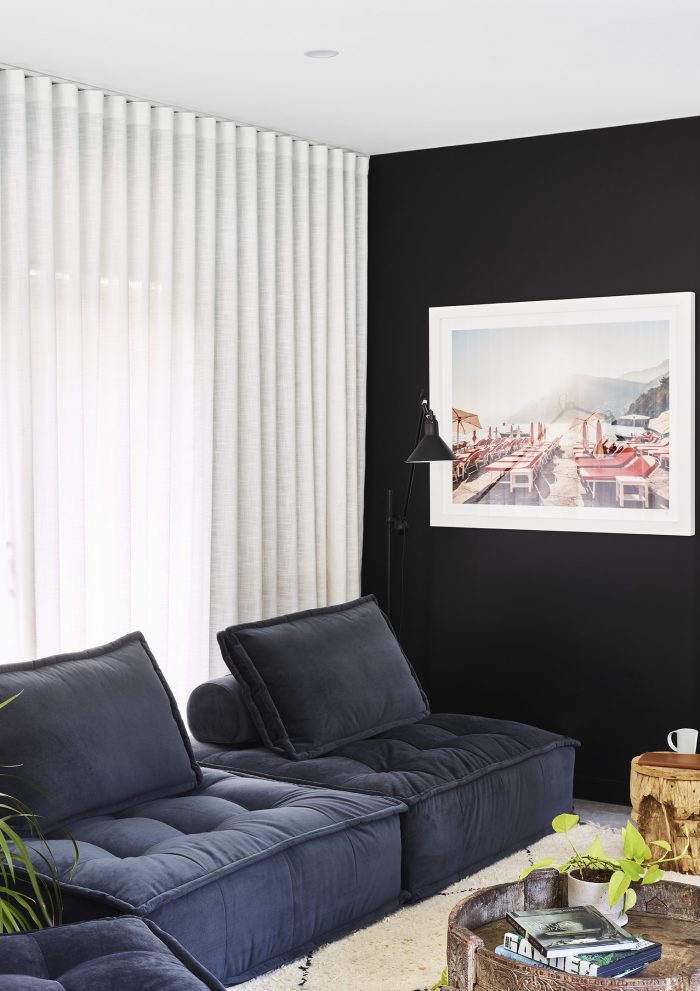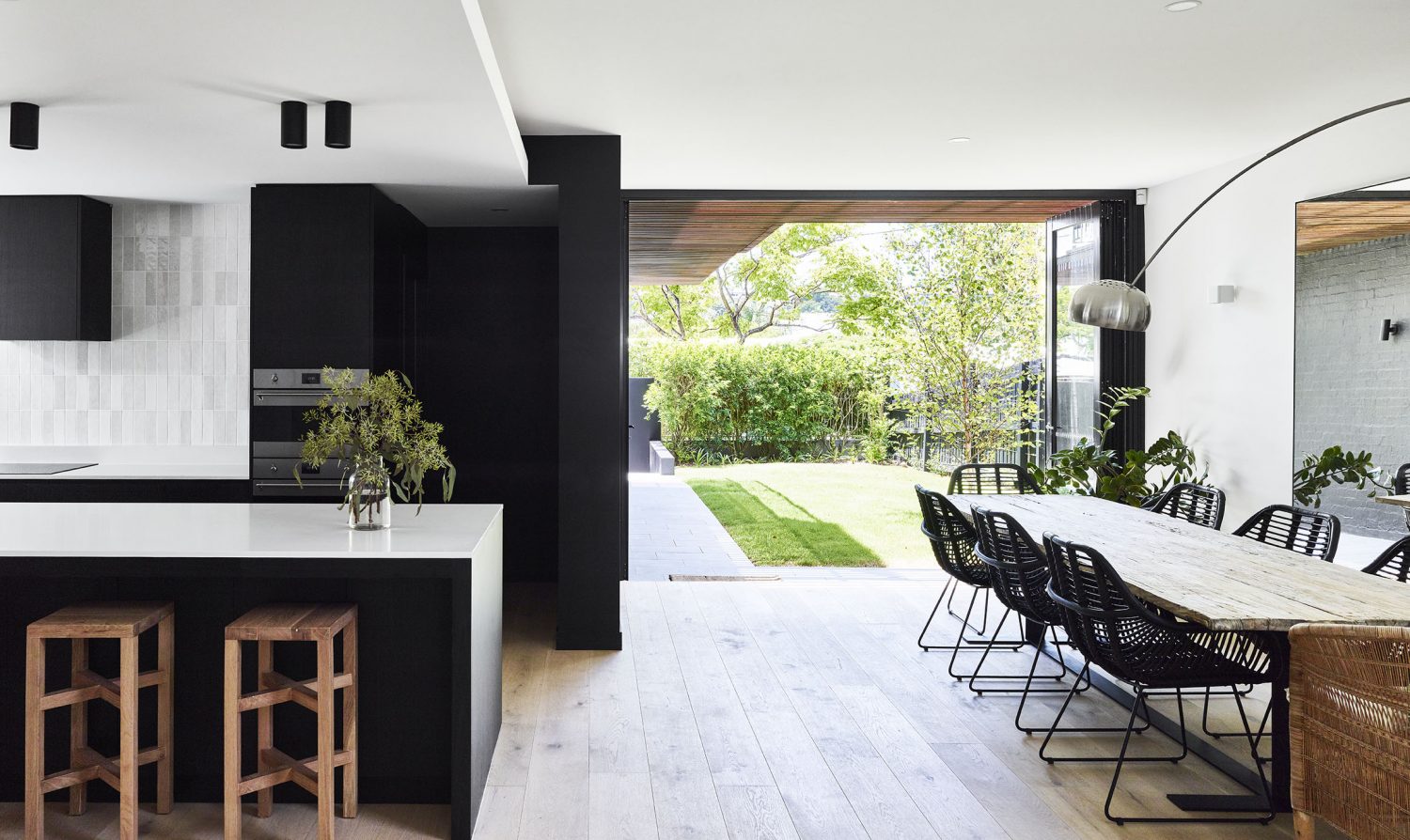 We went into the process with some definite ideas of how we wanted the house to look and function and we were thrilled that Alex and her team took this on board and created a concept that was inline with our brief - if anything it was a whole lot better than what we could ever have imagined!
Concept Planning
The exploration of the plan at concept was critical for the success of the Barlow House to unlock a number of underused and awkward spaces. We explored three plan options with varying degrees of intervention, ultimately aligning to this one.
Redressing the Existing
Barlow House was a dated "Tuscan style" townhouse that presented the master bedroom to the street. A lack of privacy and a desire to create a contemporary street appeal generated the bold transformation of this Clayfield House.