Coorparoo House
This rich, warm and textural home is for a family that is growing up and looking to support the next stage of needs
Coorparoo House carefully negotiates a sloping site and captures views of the city skyline and a swathe of Eucalypts to create a custom dwelling in tune with its surroundings.
The house embraces Brisbane's subtropical climate with terraced living spaces clustered around a ground level courtyard. Sliding glass walls establish a seamless transition between the house and garden. Striking a balance between independence and togetherness, rooms are designed to respect both adult and teenage domains with flexibility built-in to ensure the house will continue to serve the family for the next generation. Stepped floor levels and three separate bedroom zones create spatial complexity and a subtle separation that promotes household peace and harmony.
A stone fireplace, a timber & steel staircase and custom timber joinery are some of the details employed to bring a sense of material richness to the interior. The interplay of double and triple height volumes creates generous room proportions with full height openings promoting a feeling of infinite space.
Project details
Status
Completed
Project Type
Completed 2017
Location
Coorparoo, Brisbane, Australia
Floor area
366SQM
Photography
Engineering Team:
Materials
Timber. Masonry. Glass
"We shared with ABA our hopes, dreams and fears for the project and while we were complete novices, we had strong ideas on what we wanted to achieve"
"ABA are wonderful listeners, self assured and determined to deliver the highest standards. Their creativity and unwavering engagement have made the collaborative process seamless"
Initial Feasibilities
In early explorations of the Coorparoo House we looked at retaining and "robustly renovating" the existing home. However as a fibro and asbestos cottage in a poor state of repair, lacking any connection to the garden or the reserve beyond it quickly became clear that the more appropriate and efficient approach was to demolish and build new.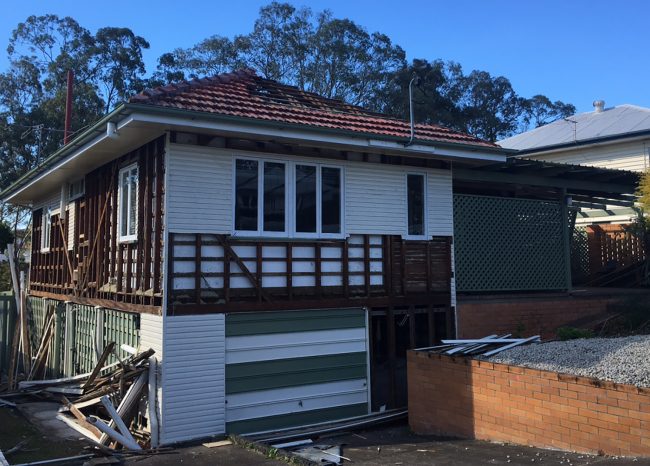 Using the challenges
Whilst a steeply sloping block can be seen as a challenge, at Coorparoo the existing levels became an integral part of the brief as we developed a plan based on separation and privacy balanced against unified family spaces.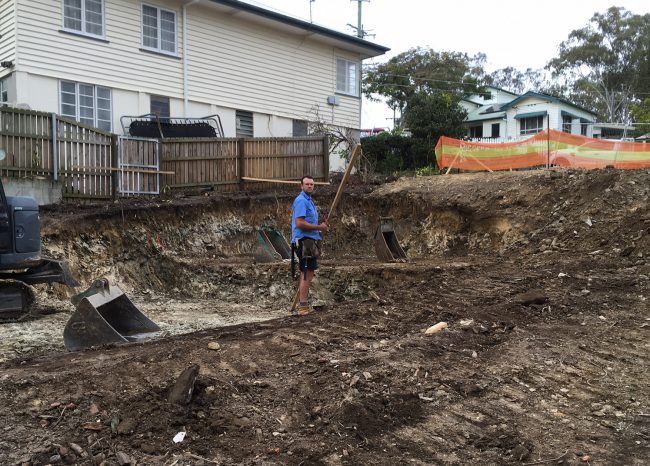 Client Engagement
As the design took shape our wonderful client took his engagement to the next level choosing to create the feature pendants for the main living space himself (with a little help from his friends!)