Clayfield House
The renovation and extension of Clayfield House introduces a suite of contemporary spaces to a beautiful Queenslander
The renovation and extension of Clayfield House introduces a suite of contemporary spaces to an historic Brisbane residence. The interior has been cleverly re-ordered to give the social spaces of the home, particularly the kitchen, dining and sitting room, a garden outlook and an adjacency to a new outdoor room positioned at the back of the house.
The outdoor room defines the rear elevation, creating a striking enclosure forged in dark stained timber. Between the lawn and raised deck, timber terraces create a playful edge and an informal sitting area that invites occupation of the garden. Pivoting screens manage privacy and shade to the sides whilst contributing to its visually animated form.
Key to the project's success is the way interior rooms and spaces enjoy improved connections to one another and to the exterior landscape. Particular attention has been paid to maintaining spatial diversity and creating a variety of rooms where small and large groups can come together, both inside and out. Wherever possible the historic character of the house is celebrated. On the exterior, original weatherboards are deliberately expressed in white in contrast to the contemporary steel in black.
Project details
Location
Clayfield, Brisbane
Status
Completed 2018
Floor area
390m2
Photography
Design Team
Materials
Timber, Steel, Glass
"We engaged Alex and her team to open up the back of our house (a Queenslander) and redesign the use of spaces internally. The spaces are fantastic and suit our family perfectly."
"Alex engages in your specific requirements and style to deliver a home specifically for you rather than a style of her own."
Testing Materials
As a hard working home to Six people, including Four kids and a dog the material selections for our Clayfield House needed to work hard and be incredibly practical! We put numbers of the samples for the house to a robust teenager test (lipstick, nail polish, fake tan!) to ensure what we were selecting was going to stand the test of time.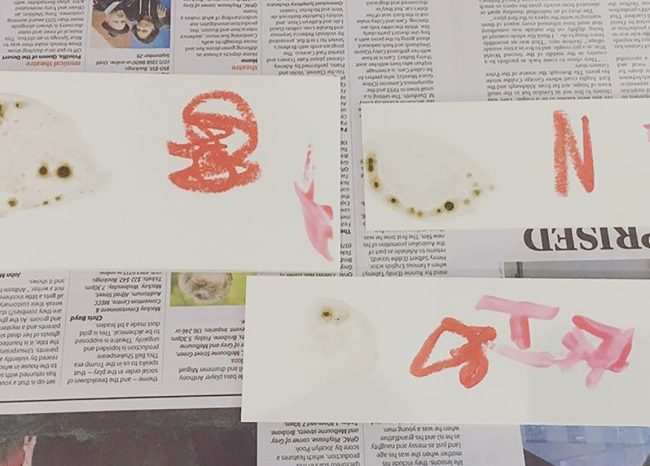 Interior Accents
Among the restrained palette for this house was this spectacular Stone, beautifully crafted by our joiners and stonemasons.